The 'Franchise Fallacy'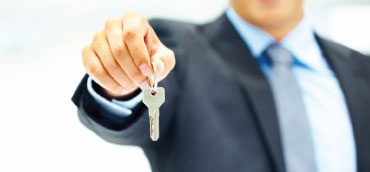 Full Service, Not Full Price
RealStar Realty is real estate done smarter. We are similar to your favorite discount superstore - we sell the same product as our competitor but at a more affordable price. Since our commission is less than traditional real estate companies, more sellers choose to list their homes with us. We can afford to charge less because we sell more homes!
Additionally, real estate marketing costs have dropped considerably because so much is being done online today. We pass those savings on to you. The Internet has essentially 'leveled' the playing field for independent brokers like RealStar. We list your home on the same MLS as the franchises plus dozens of other real estate websites. You get the same online presence as a traditional real estate company provides plus our award-winning customer service for a much lower fee. 
Read more
Independent vs. Franchise Realtors
The Internet has 'leveled' the playing field. Independent Brokers like RealStar offer the same MLS and more and often, better marketing and customer service, all for much lower fees.

Once in the MLS, you get world wide exposure. Independents like RealStar use the same MLS, Real Estate sites, Relo Networks, Lockboxes, etc. the franchises do plus, many they don't.

Technology has dramatically reduced marketing costs saving the franchises thousands of dollars each transaction. For some reason, they never pass that savings along to the Seller like RealStar does.

Realtor.com and other sites contain accurate & timely listing data. Realtors used to control all this information forcing Buyers to visit their offices to get a 'secret list' of homes. Not anymore.

Today Buyers can find all MLS listings without contacting a Realtor directly. Buyers & Sellers have since turned to smaller independent companies where they feel they get better service.

Franchise firms spend millions of dollars promoting their image. Inflated fees may help their bottom line but don't help you at all.

Some reports show less than 25% U.S. Realtors belong to large franchises. This has declined consistently from a high of over 85% leading to the huge growth of Independent firms nationwide. Franchises have tried to morph but still won't lower their fees.
 
Results: Companies like RealStar offer more experience, better marketing and better service. Â So, why pay 5 or 6% for a franchise Realtor when you can get a lot more, for a lot less?
Most Independent Brokers started out at franchise offices. They have that experience and much more. In fact, Independent Brokers often have experience 2-3x the industry average.
Franchises focus on acquiring 'New' agents to fill desk space. That's why you often see the 'classes starting' sign on their doors. So, would you rather have an experienced Realtor or a recent student helping you with your important real estate decisions?