Selling For Sale By Owner?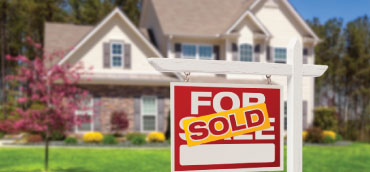 Get your property listed on the MLS, Realtor.com & more - FREE!
Just about anywhere in the Chicagoland area, RealStar's FSBO program can help you sell your home. RealStar's Exclusive Agency program allows FSBO Sellers to receive full service marketing and still retain the ability to sell on their own. Using this program, your FSBO property can get exposed to thousands of potential Buyers and Realtors on the MLS, Realtor.com, Relocation Networks and other Realtor supported web sites at no upfront cost to you!
Why choose us?
You retain total control

You can sell to whomever you want whenever you want for whatever price you want! RealStar's goal is to bring you the better buyer via sources available only to Brokers. This means more qualified buyers will be viewing your property.

Dynamic Exposure in the MLS, Realtor.com & more

FSBO sites rarely help you sell a home because they only reach a small portion of Buyers. Also they do not allow Buyers to search for specific features they are looking for like type of heating, type of garage, school statistics, etc. Buyers know they can only find this in the MLS and Realtor supported web sites. RealStar can give you exclusive access to these sites and increase your odds of selling.

You still sell FSBO

RealStar adds the professional presence you need in today's difficult market. You get a full service Broker offering everything from scheduling showings to Buyer and Realtor feedback all the way to professional negotiations.

There are no up front costs

You lose nothing by listing your FSBO property with RealStar. Only if a Realtor sells your property do you ever pay a fee. The low commission is only 3.9% of the selling price plus a $195 admin fee. That's it! (The selling Realtor gets 2.5% and RealStar makes the remaining 1.4%.)


So, why pay up front to a list and forget agent when you can get RealStar's professional Full Service FSBO program FREE? RealStar is the only full service broker with a program like this.
RealStar's FSBO Program
No Money up front

No Cost if you sell it yourself

Complete MLS Exposure

Realtor.com®, Zillow®

Trulia®, Google® & more

Full Service Broker

All Realtor Websites

Relocation Networks

Showing Scheduling

Automated Feedback

24/7 Marketing

Sign & Brochure Box

Realtor Lockbox & Fliers
Restrictions and limitations apply on all market programs. Contact RealStar for details.